*|MC_PREVIEW_TEXT|*
Robin's Ramblings: June 2020
Can you believe this year is already half over? I can't lie...I'm glad. This year has been one filled with so much misery and torment and uncertainty that it's almost been too much to take. I'm praying for the health of everyone, healing, for our world leaders, as well as for our country. God bless you and yours during these most trying times.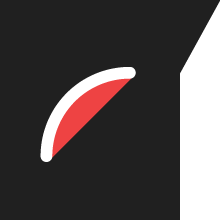 Latest Writing News


My latest release, DEAD SILENCE, is about to go on tour! I'd love it if you'd drop by some, or all, of the sites below on the days my new release is to be featured to make a comment. If you've read DEAD SILENCE, I sure would appreciate you leaving a review on Amazon-or Goodreads-or BN.com-or CBD.com--if you could.


Book Reviews From an Avid Reader

, June 19

deb's Book Review

, June 19

Texas Book-aholic

, June 20

Debbie's Dusty Deliberations

, June 20

Emily Yager

, June 20

For the Love of Literature

, June 21

Rebecca Tews

, June 21

By The Book

, June 22

Spoken from the Heart

, June 22

Genesis 5020

, June 22

KarenSueHadley

, June 23

Hebrews 12 Endurance

, June 23

Betti Mace

, June 24

Remembrancy

, June 24

Older & Smarter?

, June 24

Inklings and notions

, June 25

Read Review Rejoice

, June 25

Through the Fire Blogs

, June 26

Splashes of Joy

, June 26

HookMeInABook

, June 26

For Him and My Family

, June 27

Mary Hake

, June 27

Simple Harvest Reads

, June 28 (Guest Review from Mindy Houng)

A Modern Day Fairy Tale

, June 28

amandainpa

, June 28

Worthy2Read

, June 29

Pause for Tales

, June 29

Truth and Grace Homeschool Academy

, June 30

Hallie Reads

, June 30

Daysong Reflections

, July 1

Lights in a Dark World

, July 1

Quiet Quilter

, July 2

Locks, Hooks and Books

, July 2
Robin's Everyday Life

I'm really proud of my youngest, who is graduating this year with a 4.155 GPA. She will be attending UALR in the fall as a Donaghey Scholar--double majoring in History and English, with a minor in Political Science before applying to law school.

Speaking of UALR, my middle daughter has made the Dean AND Chancellor's Lists for all FOUR semesters that she's attended. I'm so proud of her. She is double majoring in English and Mass Communications, with a focus on Journalism.

I'm very proud of my oldest daughter, who is doing extremely well following the death of her husband in February. Thank you all who have kept her in your prayers. She's looking forward to returning to college herself in the spring 2021 semester.

My two grandsons have completed fourth and third grades, respectively. They are both looking forward to the rest of the summer!

Here we are, all together!


SPECIAL OFFER:
FREE UNTIL 11:59 PM CST 6/19/20
Until Next Month...Be blessed!
Copyright © *|CURRENT_YEAR|* *|LIST:COMPANY|*, All rights reserved.
*|IFNOT:ARCHIVE_PAGE|* *|LIST:DESCRIPTION|*

Our mailing address is:
*|HTML:LIST_ADDRESS_HTML|* *|END:IF|*

Want to change how you receive these emails?
You can update your preferences or unsubscribe from this list.

*|IF:REWARDS|* *|HTML:REWARDS|* *|END:IF|*